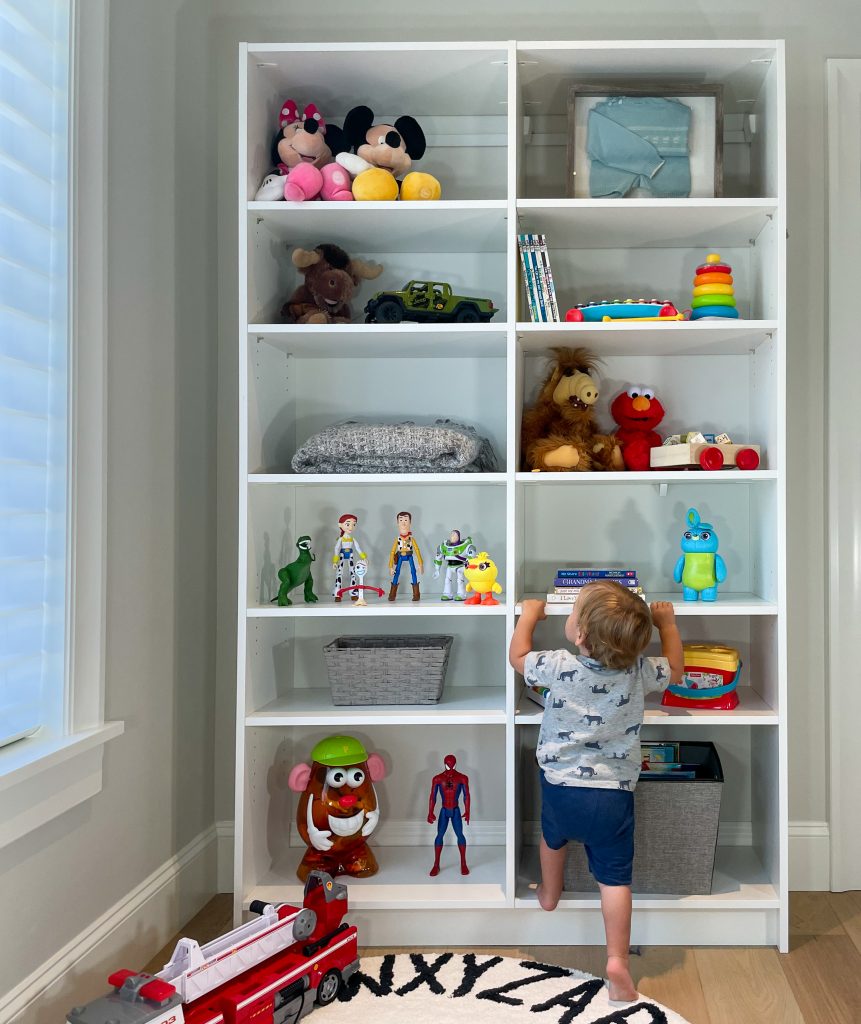 Combine Safety & Efficiency with our wall mounted, fully customizable shelving systems.
You should have confidence in the safety of the products that you put into your home. Display books, stuffed animals, dolls and more in the bedroom or nursery with this unit! Our steel mounting system and metal locking adjustable shelf pins will help protect those mischievous cuties!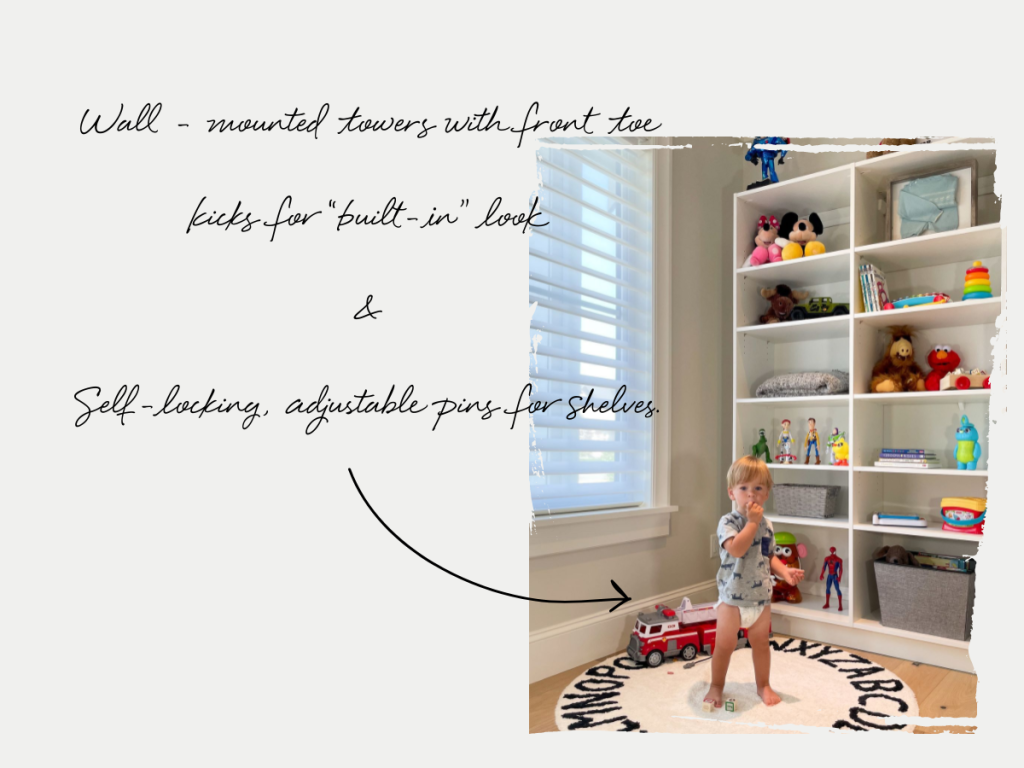 These products are designed with safety and efficiency in mind. That way, the little ones can play with their toys and running around without having to worry.
And maybe… just maybe… our storage units will help us make clean up time a little easier
Please note: These units are not made for climbing. Their sturdy design and additional safety features simply make them a good choice in children's play area.